Property Managers are not only responsible for managing properties. They are responsible for handling each component of asset and portfolio management. Such as lease renewals, listings, maintenance, and many other tasks. If you manage a commercial or residential property, you are aware of the importance of each call as well as the impossibility of always being available, in this case property management answering service can be beneficial for you.
Having said that, it can be difficult to be available when your business phone rings. However, it can surely make your life easier to have a group of qualified property management call agents ready 24/7/.
Property Management Answering Service for Property Managers
Many people believe that live answering services are only for small firms in particular industries, including medical practices. But it couldn't be closer to the truth. Your life may be made simpler, your procedures can be made more effective, and you can save money on administrative labor by using a live 24-hour property management answering service.
Property managers can completely outsource their call answering, emergency dispatching, and appointment-scheduling requirements to a professional agency that specializes in the kinds of calls that come into a property management office by using a live answering service.
A live real estate answering service offers coverage around the clock, enabling property managers, agents, and brokers to improve their professional image and grab every chance that arises over the phone, compared to many automated systems that force callers to make choices.
No matter what time of day or night, Answer Tenant professionally trained call specialists have more than 7 years of experience answering and directing the various calls that come into a property management office. We can even tell whether a call is a regular or a real emergency because we're here to provide great tenant service.
Benefits of Using a Property Management Answering Service
Utilizing such a service simplifies communication, increases tenant satisfaction, and increases the property management virtual assistant's ability to present itself in a professional manner. It ensures that we promptly return calls, minimizes missed opportunities, and liberate property managers to focus on important tasks.
The Actual Reasons For Which Property Managers Should Be Available 24/7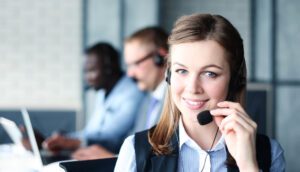 Every business owner, not just property managers, should be available by phone for many reasons. But everyone in this particular industry understands that the phone never stops ringing.
Current Issues and Concerns with Tenants
For example, Property Management Answering Service, whatever the time of day or night, if your tenants have issues like leaky faucets, chirping smoke alarms, lock-outs, etc., they will pick up the phone and call you.
Being responsive to tenant calls as a property manager not only builds trust but also reduces your liability. By having a backup call answering staff to help you answer calls. Especially after working hours, you can ensure that you respond quickly and avoid scenarios that could cause major issues in the future. Water leaks cause mold, which makes people sick.
Emergencies
Keeping tenants and properties safe is important, in addition to the normal problems that require quick attention. They shouldn't have to wait till the next day to receive assistance in the case of an emergency.
Making a plan for tenants to follow in case of an emergency is the best way to handle it, and a live urgent/emergency answering service can be of great help to them. Highly skilled call agents in our team quickly update your team and screen those late-night calls.
Calls for Rent Reminder
Reminding tenants that their rent is due is another duty that many property managers have. While some do this regularly, others require instruction, and sometimes it can be challenging to get in touch with them.
The scenario is much simpler to handle when there is a staff of virtual receptionists. They can place calls on your behalf and apply a special script made just for these calls.
Why Do Companies Use  Property Management Answering Services?
If these benefits and scenarios aren't enough to convince you to consider using a property management answering service, you should be aware that the only way to expand your portfolio of businesses is to effectively assign duties and simplify as many operational procedures as you can. 
No property manager is able to immediately show properties, make appointments, be available 24/7, and perform all other tasks. Therefore, investing in a property management answering service gives you tremendous value and excellent communication. As you handle your daily responsibilities and difficulties with tenants and absentee property owners.
Frequently Asked Questions 
What is a Property Management Answering Service?
A property management answering service handles incoming calls, questions, and interactions for property management organizations in a professional manner. It makes sure that property managers can give excellent customer service to tenants, property owners, and potential clients while focusing on their primary responsibilities.
How does a Property Management Answering Service work?
In order to answer calls on behalf of the property management firm, the service uses qualified operators. These employees have knowledge about the company's resources, offerings, and rules. They deal with things like responding to inquiries, setting up property viewings, taking maintenance coordination requests, and directing serious issues to the proper people.
Can the answering service handle maintenance requests?
Yes, maintenance requests from tenants can be handled by a property management answering service. Operators can gather information regarding the problem, establish a maintenance ticket, and make sure the maintenance staff is assigned to handle it right away.
How are emergency situations handled?
The answering staff is trained to understand situations of emergency and follow established rules. To ensure that immediate action is taken, they can escalate emergencies to specific contacts within the property management company.
What information does the answering service need about my properties?
For agents to give clients correct information, they must have access to property details including addresses, amenities offered, rental fees, and any special policies. It's also helpful to receive regular notifications about property changes.
Can the service schedule property viewings with prospective tenants?
Absolutely. Operators can use the scheduling system of the property management business to schedule property inspections according to availability. This ease may draw in new tenants and speed up the process of filling vacant spaces.
You may also visit at Answer Tenant's social media page for more informative information and interesting posts.