Real Estate Virtual Assistant
Get Your Real Estate Business Straightened Out By Hiring A Virtual Assistant
Real Estate Virtual Assistant Service Can Save Your Time & Make you Stress Free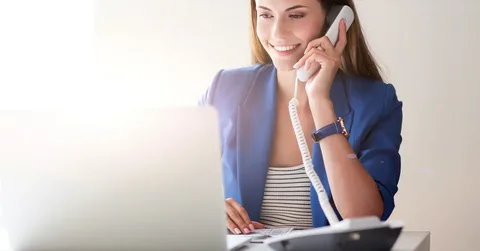 Property managers and realtors have a lot of work in their basket, some of them are hectic to manage. So a real estate virtual assistant is a great solution to manage your held work, calls and data of leads. Our friendly virtual assistants are very beneficial for real estate companies and start ups. If you want to take off your workload for call, leads, and acquisitions. Answers Tenant has the solutions for you. That would fit your budget and schedules. Our clients are always standing out of the crowd of competition, just due to having us on their side. 
The Benefits Of Real Estate Virtual Assistant
A real estate virtual assistant provides remote support to your real estate business. They are trained experts who can assist in various business areas, including administrative tasks, marketing efforts, and sales support. These assistants are trained, well versed and experienced in real estate and different tasks related to real estate.
A real estate virtual assistant can provide administrative assistance by answering phone calls, responding to emails, and scheduling client appointments and meetings. This frees up valuable time for the realtors, allowing them to focus on other important aspects of their business.
Marketing efforts are also an area where a real estate virtual assistant can be particularly helpful. They can manage social media accounts, create posts that showcase properties effectively, and generate leads through targeted campaigns.
Sales support is another key area where these assistants excel. They help realtors keep track of potential buyers' contact information while helping with the closing process by handling the paperwork associated with transactions.
Working with a real estate virtual assistant can save you time and money while increasing your productivity as an agent. By delegating tasks to these professionals, you'll have more time for lead generation and client management – both essential for success in this industry!
Get a Personal Consultation