Property Management Virtual Assistant
A Property Management Virtual Assistant provides remote administrative and operational support to property managers or management companies, assisting with property operations and tenant management.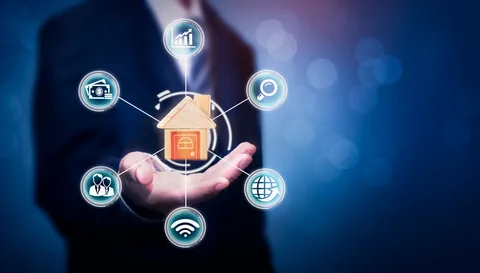 The Best Property Management Virtual Assistant
Managing rental properties can be a daunting task, especially when you have to deal with tenant complaints, maintenance requests, and paperwork. Thankfully, Answer Tenant property management virtual assistants are here to make your life easier. To ensure that you get the best service, possible for your business needs and goals, we've put together this helpful guide on why to choose us for the right property management virtual assistant. Get ready to hire us as a Property management virtual assistant to discover essential tips. That will help you complete all your real estate responsibilities and requirements.
What is a Property Management Virtual Assistant?
As a virtual assistant for property management, responsibilities to support property management's accounts and all about accounts in their business. The majority of property management virtual assistants are independent contractors who work from home or another remote location, such as a co-working space or star bucks.
There are many different tasks that a property management virtual assistant can perform, depending on the needs of the property management company. Some common tasks include: handling tenant inquiries, scheduling showings, preparing leases, maintaining databases, and conducting research.
Ability to communicate effectively and interact with others
– A successful virtual assistant can build strong relationships with landlords and tenants. Communication is crucial to achieving their goals and resolving any issues that may arise.
Proven experience managing properties – The candidate must have experience in managing properties in some form or another. This includes knowledge of leasing agreements, marketing strategies, and more. However, it is also helpful if they have experience working remotely to remain flexible with their schedule.

 Expertise in Microsoft Office
– The virtual assistant will need access to Microsoft Office to complete tasks such as editing leases or gathering data for marketing purposes. Proficiency in this software will ensure efficiency when working on the client's behalf.
Excellent problem-solving skills
– A successful virtual assistant should solve quickly and efficiently when faced with any situation or challenge during their work day. Identifying and resolving potential issues is an integral part of this process.


Benefits of Hiring a Property Management Virtual Assistant
Property Management Virtual Assistant is beneficial for your real estate business.
A virtual assistant can help you keep on top of all the paperwork associated with managing your rental property, from lease agreements to rent rolls to maintenance records. This can free up your time so that you can focus on other aspects of your business.
A virtual assistant can also take care of marketing your rental property online. They can help you create flyers, post listings on websites and social media, and even talk to potential tenants on the phone.
A virtual assistant can also help you with collections, issuing late notices, and even filing evictions if necessary. This can be a huge relief if you're dealing with difficult tenants.

Multiple projects can be tracked at once with their benefits)

With the assistance of a virtual assistant, you can manage multiple projects simultaneously, enabling you to focus on the ones that are most important to you. Additionally, they can assist you in staying on top of deadlines and keeping track of your client's progress.

They Can Assist You with Hard-to-Handle Tasks

Virtual assistants can help you with tasks that are difficult or impossible to do by yourself, such as researching property data or preparing offers. As well as mundane tasks, such as scheduling appointments and processing paperwork, they can assist you with a variety of tasks.

 

Your daily operations can be simplified with their assistance

Virtual assistants can save you time daily by scheduling appointments, tracking client information, and completing routine paperwork. Thus, you will be able to spend more time focusing on your main duties and building relationships with your clients.
Get a Personal Consultation