You'd be shocked at what can be done with a property management virtual assistant. If you're a property owner or manager who has to outsource more of their labor. Nowadays, you can manage almost every component of the real estate you manage online, from bookkeeping to rent payments. Take into account what you could achieve by bringing some of your important services online:
Incorporate property management marketing: Want to get in touch with potential and new tenants more quickly? With efficient scheduling and online lead-capturing technologies, you may outsource a large portion of your marketing to potential tenants.
Better systems for maintenance requests: Requests for maintenance shouldn't come as unexpected. It should be simple to deliver outstanding services to your tenants with the least amount of disruption.
However, establishing a virtual Property Management Assistant is not as simple as snapping your fingers. 
Working with a property management virtual assistant is one of the best ways to ensure that you are capable of completing all of the tasks mentioned earlier. That's a virtual assistant who has experience with data entry, rental property specific to your industry, and property management systems. Here's how to get started.
In This article We will discuss the following points:
What You Can Achieve with a Property Management Virtual Assistant
How to Switch to "Virtual" Mode in Your Property Management Service
Why It's Important to Consider Virtual Property Management
What You Can Achieve with a Property Management Virtual Assistant
Those who hire a virtual assistant frequently struggle to come up with responsibilities. This won't be a problem for you, which is wonderful news for property management.
However, having an idea of what a good virtual Property Management Assistant should look like is helpful. The numerous tasks listed below can be improved and automated:
Onboarding to property management software: Without particular software businesses creating products to make your life easier, you wouldn't become a $76 billion industry. Hire a virtual assistant to handle any necessary data entry, and you won't have to keep putting off the process of onboarding your business onto the various tools that a property management answering service firm like yours may utilize to automatically make life easier.
Automatic scheduling and follow-ups: While you want to save time, you also need to be aware and sensitive to potential tenant's schedules. To automatically arrange everything throughout your working hours and to handle follow-ups on any potential tenants who don't answer, outsource the management of your schedule to a virtual assistant. In less time, you'll be more effective.
Smoother property management marketing: You may not always have the time to promote your property management business to attract more potential tenants. Contract it out! Have a virtual property management assistant. For instance, update your social media accounts with fresh listings or work on your site. This kind of interaction will keep your property in the news and ensure that applications are always being submitted through the "contact us" forms.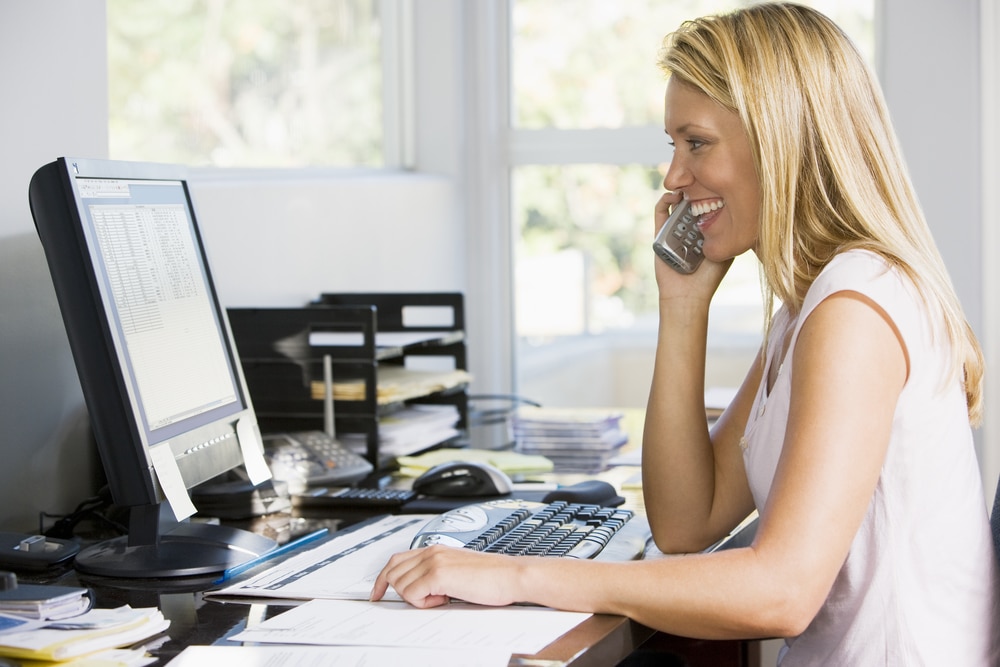 How to Switch to "Virtual" Mode in Your Property Management Service
Your property management company should go as virtual as possible in the current environment. The curve won't be able to get up to you.
How do you put your property management company into "virtual mode"? You may have noticed that some elements of your business can be managed virtually during the COVID-19 pandemic. But first, let's look at a thorough list that can help you in preparing for the virtual future:
Add a virtual property management assistant to your current staff: A second set of eyes who look after your virtual systems while you're away will help to make sure everything runs well.
Make a website that can accommodate new tenants: Having a website with images of your properties is not enough. Make a unique, responsive online presence. There are numerous WordPress themes that enable you to accept fresh contact forms from any site visitor. You can get help with this from a virtual assistant for property management.
Place a property management system in place: We won't advise you on the type of property management software to set up. You have many options that can make it simple for you to manage work orders, data entry, and even social media profiles. More crucial is that you develop the habit of utilizing such a strategy.
Why It's Important to Consider Virtual Property Management
Everything mentioned earlier mainly focuses on the "how" part. But now, let's think about the "why." What are the good things that happen when you shift your property management systems online?
Measure your success: It's difficult to measure your success when everything is done with a shake of the hand and a piece of paper. There is no way to confirm what your gut feelings are, so Property Management Assistant you must rely on them. You may monitor things like online conversion rates and how frequently you schedule visits with potential tenants by using virtual property management software.
Maintain property management even when you are away: Your productivity is going to be little affected when you shift your property management services into software and hand them off to a virtual assistant. You may also visit our social media pages for more information.
Frequently Asked Questions
Yes, property management virtual assistants frequently have experience with managing properties, including collecting rent, communicating with tenants, marketing properties, and organizing maintenance. To make sure they agree with your standards, you can also give them particular training or instructions.
Virtual assistants can handle routine tasks like responding to tenant inquiries, scheduling property showings, and organizing documents, freeing up your time to focus on more strategic aspects of property management.
You can communicate with a virtual property management assistant through various channels. Such as email, messaging apps, phone calls, and virtual meetings. You can establish a communication routine that suits your preferences.
Reputable virtual assistant services prioritize data security. Ensure you work with a trusted service provider that follows industry best practices for data protection and confidentiality.