Your days at work would be incredibly busy frequently if you were investing in real estate. Which is not an easy business. Transferring phone answering to a property management answering service is a great way to get back your life if you work in real estate.
While Investing in Real Estate, Why Use an Answering Service?
A third-party company known as a property management answering service will take your calls as well as relay messages. Fortunately, the job description might seem simple, but answering customer service inquiries is actually extremely important to any business, including real estate.
Advantages of Property Management Answering Service
Check out these advantages if you're still not sure about using an answering service for your real estate investing company:
Avoid Missed Calls: Any call that appears unanswered or does not receive a response could cost a real estate company a potential customer.
Any business owner can generate leads at any time of day because answering services are available that operate 24/7 answering service. 
But keep in mind that the majority of Property Management Answering Services can only provide basic information in their quick responses. If you want these clients to convert, you must continue to follow up with them.
Avoid Interrupting Meetings
While a constantly ringing phone is a sign of a thriving business, you should not always answer the phone if you are in the middle of a meeting or closing deals. The client you're talking to may perceive your action as disrespectful. Using a real estate Property Management Answering Service to connect calls can help you avoid these scenarios. Your deal meetings with potential clients won't be interrupted. You are also able to address potential clients through their phone calls.
Keep a Healthy Work-life Balance
At any time, potential customers can call. You wouldn't have time for your family or friends if your phone was on all the time to keep them engaged. You can keep a healthy work-life balance by using a real estate call center.  Your potential clients receive some basic responses, and you can call them again when you're free.
What is a Property Management Answering Service for Real Estate Investors?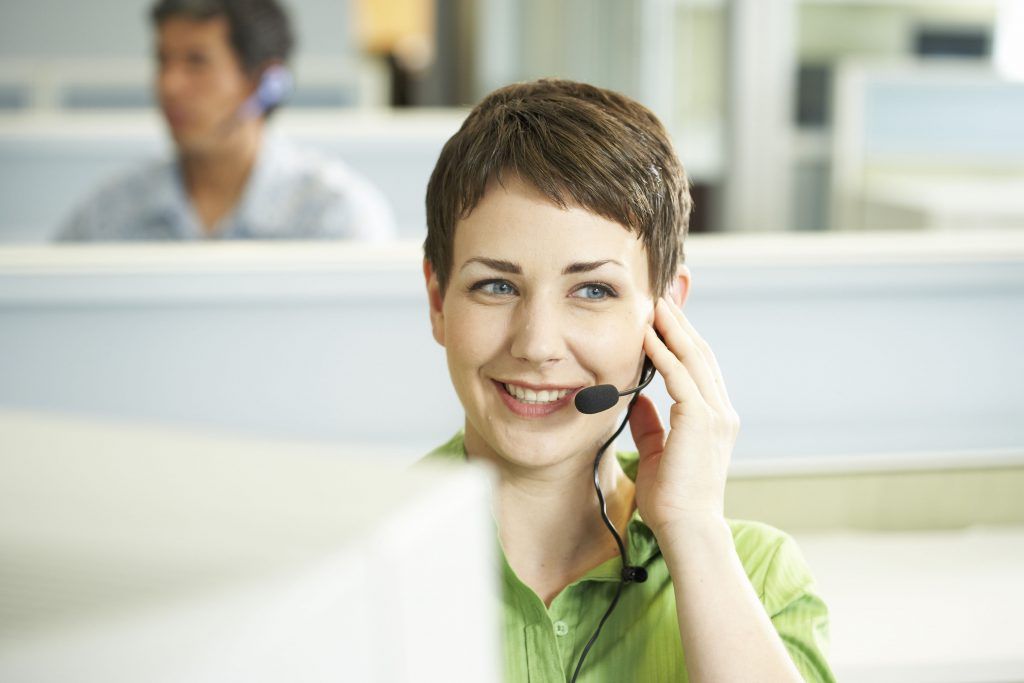 Anytime a potential lead or client contacts your company, a live real estate investor answering service ensures that they can speak with a live person. They won't receive an automated voice-over response, which might annoy them.  To put it another way, a live answering service can help you avoid bad publicity for your real estate. BY investing company by effortlessly integrating into your team. Because you are only charged for calls, it can lower your operating costs in comparison to hiring a property management virtual assistant who is paid hourly and has additional costs.
What to Look for in a Property Management Answering Service?
Not every real estate answering service provider is similar. To help you determine which answering service fits your real estate investing business best and offers really good service, look for the following:
Real Estate Industry Experience: Because they can offer guidance and suggestions for real estate success, answering services with previous real estate investing experience is a plus point. Additionally, they have a greater capacity to offer customized solutions.
Operating Hours: Select a property management answering service that provides 24/7 communication with your clients. This is due to the fact that clients continue to look for a place to live or work even while they are asleep. Furthermore, potential customers anticipate that investors will answer their phones at all hours.
Language Assistance: Consider a multilingual answering service if you plan on working with multilingual clients. There are more and more immigrants living in the United States, and eventually, they will also require your services.
Sales Team Size: You should probably look for an answering service that can provide a large team size. If your real estate investment company is growing. As an alternative, if you're just starting out, you can choose an IVF.
Backup Plan: The answering service you select should have a backup plan in place in case their system experiences any problems. Allowing them to maintain constant communication. Taking call redirecting, generators, etc.
Additional Services: Select a call answering service that can also assist with your other business requirements. Such as call forwarding, recording, scheduling appointments, monthly reporting, etc.
Frequently Asked Questions
A property management answering service for real estate investors is a specialized service that handles incoming calls, inquiries, and communication related to property management tasks on behalf of real estate investors. It ensures that investors remain accessible to tenants, vendors, and other stakeholders without personally handling every communication.
The answering service employs trained professionals who answer calls, respond to inquiries, and manage communication for real estate investors. They can handle tasks such as scheduling property viewings, addressing tenant concerns, maintenance coordination requests, and more. The service operates 24/7 or during specific hours as required.
Using such a service offers benefits like improved tenant satisfaction through timely responses, efficient management of maintenance requests, reduced investor workload, enhanced professionalism, and the ability to capture leads even after business hours.
The answering service ensures that tenant calls are promptly answered and their concerns addressed. It can handle rent inquiries, maintenance requests, lease-related questions, and general inquiries, fostering positive tenant relationships. You may also visit our social media page for more information.
Conclusion
It makes sense why so many real estate Property Management Answering Service investors are unable to operate without an answering service. They are able to maintain a healthy work-life balance, stop missed calls, and stop call interruptions thanks to answering services!
If you're a real estate investor who uses an answering service to gather and qualify leads. You might want to adopt a similar successful strategy so you can grow your company. To purchase leads from lead generation platforms is to do that!
Property Leads is one of the best places to find highly motivated leads for real estate investing. We provide unique leads that come from SEO! We won't tie you up in a contract because we are confident in the quality of our leads.
Do you want to receive leads from us? Complete the form below!