Say goodbye to long wait times and frustrating service scenarios. Customer Live Chat support is fast, convenient, and personal.
It is important to know some things to fully benefit from this channel. We'll show you how live chat support works and how you can master it no matter what your level is.
By building one of the leading live chat solutions at Answer tenant and consulting thousands of companies with live chat implementation, I'll walk you through the chat best practices we've learned.
The Live Chat Support Topics are Covered
Support through live chat
Customer needs and live chat
What are the benefits of live chat?
A look at the benefits of live chat support by industry
How to spot a good provider of live chat
Getting started with live chat support
What you need to know about live chat
Live chat support best practices
Live chat articles on Answer tenant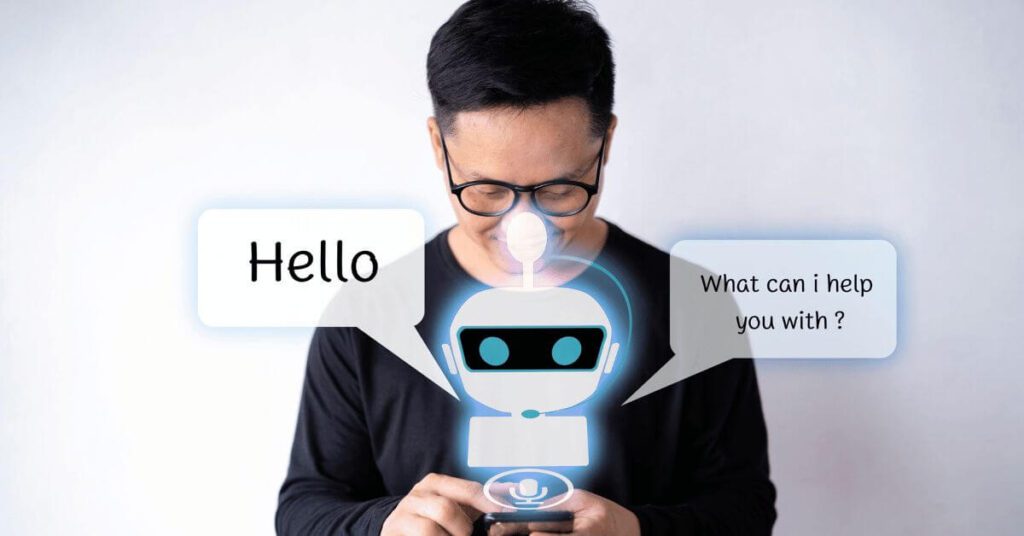 Support Through Live Chat
Chat support is real-time customer service. Companies can deliver messages through their websites and through mobile messaging apps such as WhatsApp, Facebook Messenger, and SMS.
Businesses can provide immediate customer support, resolve customer issues instantly, and cultivate happier relationships with customers through live chat support.
Customer Needs and Live Chat
The consumer behavior is chaotic. Modern visitors will enter your site, leave, be reminded, return, leave again, compare solutions, come back, and then make a purchase, all while switching between devices. They repeat the cycle if they are happy with their purchase.
Communication is also disrupted. Instead of calling our friends and family, we text them. It's the same at work, where tools like Slack have revolutionized team collaboration. Yes, we no longer talk.
We chat.
We don't talk anymore.
It's easy to communicate this way – you can talk while commuting on the train, waiting in line at the coffee shop, or just chilling watching Netflix. You can pick up and leave a conversation whenever you like.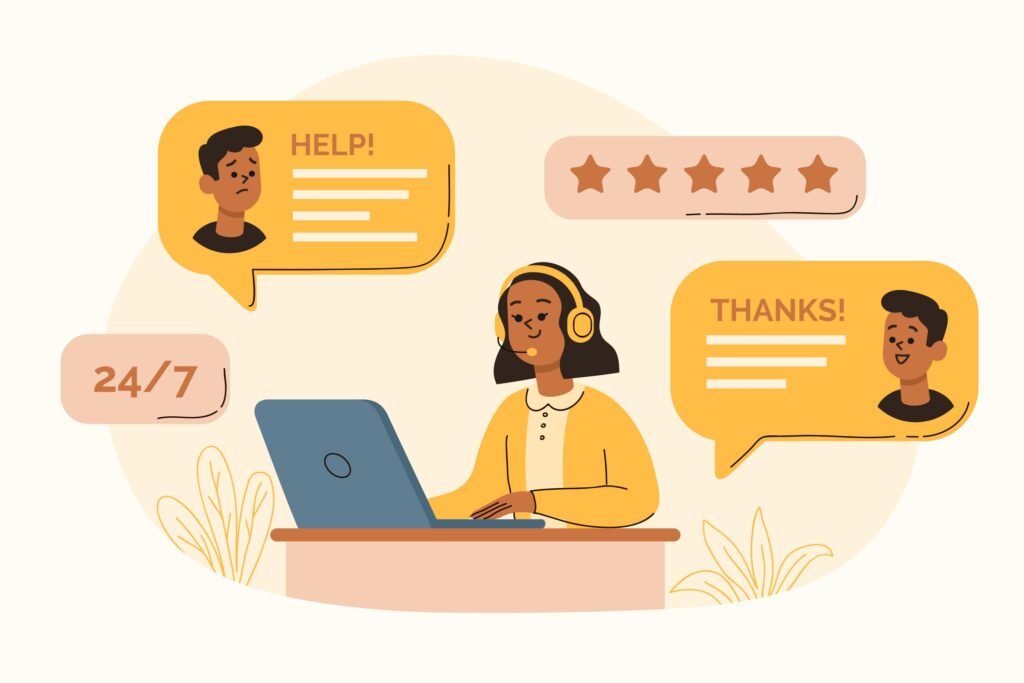 What's The Point of Communicating With Customers Differently?
The digital age has made competition and buyer empowerment stronger than ever. It is not only frustrating for customers when businesses fail to adapt to changing customer preferences, but it is also a waste of valuable profits for the business.
Business customers expect a high level of convenience as well. With live answering services your customers can start a conversation at any time. Your customers can connect with you on several touchpoints throughout their customer journey as a result
Live Chat Creates New Touch Points
Customers can get support directly from your contact page via live chat support
You are available to explain complex features on your features page with proactive chat
The live chat feature allows visitors to clear up any last-minute doubts before abandoning their carts
Adding live chat functionality to a popular messaging app, such as WhatsApp or Messenger, allows your customers to ask questions anywhere they are
Customer relationships built through instant chats with Answer tenant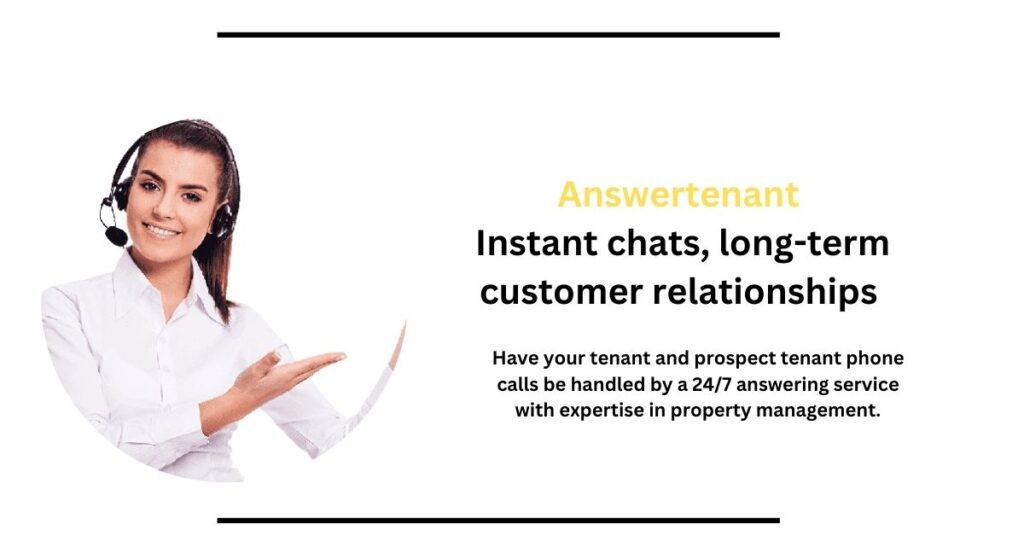 Thousands of companies,trust answer tenant to connect with their customers through website chat, WhatsApp, chatbots, and more.
Why live chat support is the best support channel?
Live chat allows you to connect with your customers directly on your website in real-time. This unique set of characteristics sets chat apart from the standard contact channels, resulting in a number of powerful benefits. Slow response times to emails and phone calls?
Goodbye, bad service.
The benefits of live chat are numerous. Check out this post for a complete overview of live chat's advantages and disadvantages. Take a look at the top three benefits together.
1. Optimize Conversions
Online commerce is on the rise, and even your mom is on Instagram. Most companies, however, are still using outdated channels for customer service, online sales, and real estate services.
As a result, not only do you lose out on user experience, but your business is negatively affected as well. Sending an email requires your customers to leave your site and enter their inbox. Then, email response rates aren't instantaneous. If the answer is crucial to their purchasing decision, they'll have to wait for the response – or put off the purchase.
The only real-time and on-site support channel is live chat. As a result of this combination, you will be able to guide your website visitors and answer their questions directly. Chat can also help you with:
Provide solutions to customer needs
Build trust by clearing up uncertainties
Address customers directly to prevent shopping cart abandonment
Personalize offers to incentivize purchases or upselling
Assist people throughout their customer journey
2. Increase Service Efficiency
It is sustainable to provide good customer service. Providing live answering services to your customers is both quick and cost-effective. You'll know how much easier chatting is compared to talking on the phone all day. In summary, live chat support is a win-win for everyone.
Small and large businesses alike can offer personal customer service at scale with live chat due to the low service costs. In comparison to other channels, chat is more efficient for the following reasons:
For frequently asked questions, use canned messages
Multiple people can be contacted at the same time
Prepare your response in advance by previewing the customer's message live
File sharing and rich media sharing
You will have a complete overview of conversations from all touchpoints and agents in one place
Chatbots can handle repetitive tasks
3. Personalize the support experience
Service was sacrificed when commerce first moved online for low prices. More players entered the market, so it became impossible for a company to differentiate itself solely on its pricing. The good news is that businesses began to put their customers first again, which was good for consumers.
Listening to customers and treating them like human beings instead of numbers will set companies apart from their competitors. A Virtual Receptionists is a perfect match for this trend since it allows businesses to connect with their customers on a personal level. Here's why:
Support individuals one-on-one on a proactive basis
Ensure customer loyalty by providing personal service
Put your customers first in your service philosophy
Enhance customer and brand experiences
Establish long-term relationships through ongoing communication and smart routing
Live Chat Benefits by Industry
The majority of e-commerce/Real Estate switched to live chat ten years ago. Customers who didn't have stores or large call centers to support them. Live chat is now being incorporated into customer support strategies across all industries and sizes.
However, an online fashion shop uses live chat support in a very different way from a bank. Take a look at these posts for a detailed overview of live chat's benefits and best practices.
Answer Tenant Live Chat Customer Stories
How Live Chat Support Transformed Our Customers' Experiences
Daniel was looking for his dream home and had many questions about property listings, costs, and neighborhoods. Answer tenant's Live Chat Support guided him through the entire system, helping him find the home that matched his finances and preferences. Thankfully, Daniel is now settled in the house of his dreams.
Emily's Investment Success: Emily wanted to invest in real estate, but was unsure of where to begin. Answer tenant's Live Chat Support provided her with advice. Her specialists provided her with valuable insights into market trends and investment strategies. Emily made a smart investment in actual estate with their guidance.
Mike's Quick Sale: Due to a relocation, Mike had to sell his property quickly. Answertenant's Live Chat helped him price, stage, and market his home effectively. As a result of the advice Mike received, his belongings were sold at a positive rate within weeks
A Guide to Spotting a Good Live Chat Provider
A good live chat provider will have the following features:
24/7 Availability: Make sure the live chat provider provides round-the-clock support, which is crucial in the real estate industry, where inquiries are always welcome.
Knowledgeable Agents: Ensure that the agents are knowledgeable about the property market, assets listings, and local communities.
Quick Response Time: Issuers should ensure fast response times to engage capability customers directly.
Customization: Select a talk carrier that complements the look and feel of your real estate brand.
Lead Generation: Make sure the company captures and qualifies leads correctly, so you can perceive potential buyers or dealers.
Training and Support: Make sure the issuer provides training and support to help you maximize the benefits of live chat.
Cost-Effectiveness: Evaluate pricing plans to ensure they align with your budget and provide value.
Client Reviews and References: Ask for references from other real estate professionals who have used the carrier.
Mobile Responsiveness: Make sure the stay chat answer is mobile-friendly, enabling agents to interact with customers on smartphones and tablets.
Answer tenant covers all of the essential requirements of your real estate business in a cost-effective manner. We offer live chat, making sure that you do not miss out on a chance to interact with potential clients, a critical factor in today's fast-paced real estate market.
Providing quick and knowledgeable responses to your website visitors, our team of knowledgeable chat agents specialize in real estate. Our customization options allow you to tailor the chat design to your brand, including features like sharing media documents and remarks.
Answer tenant's live chat doesn't just meet your actual property needs; it also fits your price range, making it a valuable asset for your business.
Getting Started with Live Chat Support
The use of live chat support can enhance customer support and engagement for an organization. The process begins with choosing a reputable live chat provider that aligns with your business and customer expectations. After selecting a provider, you are able to customize the chat widget to match your logo's look and feel, ensuring continued customer satisfaction. The next step is to train your crew to handle inquiries effectively and offer set-off assistance. In order to measure the success of live chat, it's important to set clear goals and metrics. Analysis of chat transcripts and customer comments regularly will help you refine your approach and continuously improve your service. When used correctly, stay chat guide can become a valuable tool for connecting with your target audience and increasing your enterprise.
Live Chat Support How to Get the Most Out of It
Choose a dependable provider that fits your enterprise necessities and customise the chat widget to match your brand's image. Make sure your chat marketers are well-trained and capable of providing interesting and informative responses, emphasizing excellent customer service. Establish clear objectives for your live chat, such as increasing income or improving customer satisfaction, and analyze performance frequently using chat transcripts and comments. Increase patron engagement by encouraging proactive engagement with internet site visitors. It is also possible to integrate other support channels to provide a seamless customer experience. You can strengthen customer relationships and drive enterprise success by following those steps.
A Free Guide to Professional Customer Service Communication
Here's your guide are the most important live chat tips we've collected over almost 10 years.
Ensure That it is Conversational
The professional image of some companies is threatened by chatting. They tend to have slow, long chats like emails, full of jargon- basically the opposite of what a chat should be. That's why I recommend keeping your messages short, clear, and simple. Make your message more personal by adding emojis and exclamation points.
Transparency is Key
When you're on the phone, you can tell when the other party isn't paying attention. You can't be so sure in chat. Be active listening (e.g. "yes," "I see," "alright") and explain your action or availability (e.g. "One moment please, I'll look that up for you shortly").
Utilize Social Mimicking
The communication process isn't one-way. Chat is by nature a more informal channel, but some people still prefer formal communication. It's important to accept that and address it so that they feel comfortable talking to you. Start with a friendly but neutral tone, and adapt your level of formality based on your customer's language usage.
Keep a positive attitude at all times.Customer service requires you to be friendly and positive. However, you may not be aware of how our minds can sometimes fool us. Negativity bias – our tendency to interpret ambiguities negatively – is a major cause of miscommunication, especially in written communications, such as live chat . In this video, my colleague Leah shares our tips on avoiding this bias and communicating more clearly.
Structure your clarification. Structure allows you provide an explanation for matters truely, constantly, and quicker in spontaneous conversations. All conversation, especially stay chat guide, relies upon on talking structure. Take a have a look at these effective techniques here.
You should write to the purchaser, now not approximately the consumer. When you cognizance for your purchaser, the text feels as though it's miles geared toward them. The key to writing to the consumer is to cut the whole thing from your message.
In their view, that's inappropriate. As a end result, chat becomes extra conversational.
Would you like to add live chat to your website? Feel free to try Answer tenant for free and ask any questions you have in the chat – we're looking forward to helping you!