Are you a real-life real estate mogul who needs to efficiently manage one or more properties? As a child, were you good at Monopoly? You've probably realized that managing commercial or residential properties and tenants isn't a game. If not handled correctly, it can be a time-consuming and costly venture.
A best property management software (PMS) can help solve this problem. This software enables you to operate and manage your real estate holdings efficiently and organizedly. Most importantly, property management software can provide the up-to-date information needed to make intelligent decisions that impact your profitability as a property owner, manager, or landlord.
This is accomplished by combining accounting, operations, and management features into a single application that integrates and shares data with other essential software and services. A property management application can help your real estate business grow and operate more efficiently. This article focuses on the best property management applications available.
Best Property Management Software
Best for Managing Residential Properties: Buildium »
Best for Managing Rental Properties: Rent Manager »
Best for Managing Short-Term Rentals: Guesty »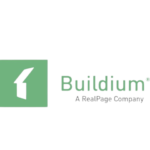 Best for Managing Residential Properties: Buildium
Comprehensive Property Management: Buildium provides many property management tools, including lease and rent management, accounting, maintenance tracking, and tenant communication.
User-Friendly Interface: Many users find Buildium's interface intuitive and easy to use, making it accessible to users with varying technical expertise.
Online Rent Payment: Tenants can make online rent payments through the platform, making the process more convenient and efficient for property managers and renters.
Work Order Management: Buildium helps streamline maintenance requests and work orders, allowing property managers to track and prioritize tasks effectively.
Financial Management: The software offers robust accounting features, including expense tracking, income reporting, and tax management, which can be particularly useful for property owners.
Customizable Reporting: Users can generate customized reports to gain insights into their property management performance, aiding decision-making.
Tenant Screening: Buildium offers tenant screening services to help property managers make informed decisions about prospective tenants.
Mobile App: The mobile app allows property managers to access and manage their properties on the go, making it more convenient and efficient.
Pricing: Buildium's pricing can be higher for smaller property management companies or individual landlords, which may be a drawback for those on a tight budget.
Learning Curve: While many users find the software user-friendly, some individuals with limited tech experience may need a learning curve when initially using Buildium.
Limited Marketing Tools: Buildium focuses primarily on property management and accounting, but it needs robust marketing and listing features, which can be a limitation for those looking for an all-in-one solution.
Customer Support: Some users have reported mixed experiences with Buildium's customer support, including delays in response times.
Limited Integration: Buildium may offer fewer integrations with other software or services than some competitors.
Customization Limitations: While it is customizable to some extent, there may be limitations in tailoring the software to specific, unique business needs.
Using Buildium's free 14-day trial and online demo, you can quickly determine if its comprehensive suite of scalable features suits your business. Real estate and property managers can use this all-in-one application to automate tasks and manage their most common responsibilities. Users can train on the application using a variety of specialized options, thanks to its intuitive user interface. Complete accounting and bookkeeping functions are included, along with data migration support.
Specifications of Property Management Software
Business Operations:

 Handles various aspects of business operations, including leasing, accounting, payments, marketing, and business performance tracking.

Cloud-Based:

 Buildium is a cloud-based platform allowing users to access their property management tools and data from anywhere with an internet connection.

Mobile Device Accessibility:

 Buildium offers mobile accessibility through a mobile application, enabling users to manage properties on the go.

Ideal Customer Size:

 Buildium is most commonly used by companies with 10 to 50 employees and annual revenue ranging from $1 million to $10 million.

Customer Service:

 Onboarding specialists are available to assist users during the setup process, and ongoing customer support is provided.

Training Options:

 Buildium offers online training, including topic-specific video lessons through Buildium Academy, to help users learn how to use the platform effectively.

Integrations:

 Supports integration with 15+ real estate-related applications and services, including Apartments.com, HappyCo, HotPads, MSI, PayNearMe, TransUnion, Zillow, and Zumper.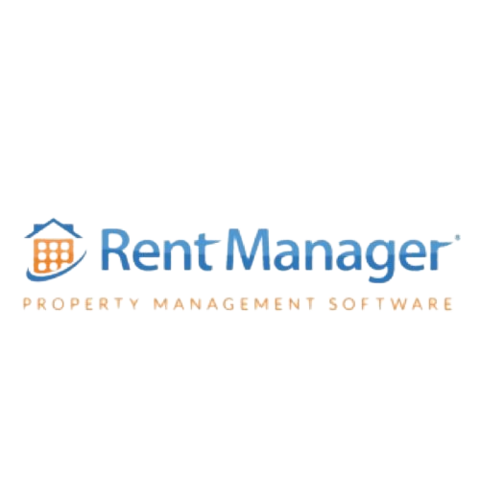 Best for Managing Rental Properties: Rent Manager Property Management Software
Efficiency:

 Property management software streamlines various tasks, such as lease management, rent collection, maintenance requests, and tenant communication. This boosts efficiency and saves time.

Organization:

 The software helps you keep track of leases, rental income, expenses, and maintenance schedules. This promotes better organization and reduces oversight risk.

Financial Management :

 Accounting features are often included in property management software, making it easier to track income and expenses, manage property-related finances, and prepare taxes.

Tenant Convenience:

 Many software platforms offer tenant portals for online rent payments, maintenance requests, and communication. This enhances your tenants' convenience and satisfaction.

Automated Reminders:

 The software sends automatic rent reminders to tenants, reducing late payments and improving cash flow.

Reporting and Analytics:

 You can generate customized reports to analyze rental properties' performance, helping you make data-driven decisions.

Integration:

 Some property management software offers integrations with other accurate estate-related services and platforms, making it easier to connect with listing websites, screening services, and more.
Cost:

 Property management software may cost, and pricing can vary. Smaller landlords or property managers with limited budgets might find the expense challenging.

Customization Limitations:

 While software can be customized somewhat, it may only accommodate some particular and unique business needs.

Customer Support:

 Customer support quality and responsiveness can vary between software providers. Some users have reported delayed or inadequate support.

Marketing Tools:

 Property management software typically focuses on operational aspects of managing properties, such as leasing and finances. It may need more robust marketing features for advertising and promoting rental properties.
Learning Curve: Property management software can be intimidating for beginners. Learning to navigate and utilize all the features effectively may require some time.
Rent Manager is a well-known belongings management software that can handle property portfolios of all sizes and types. It's been around account since 1982 and has become a flexible property management and accounting solution. With Rent Manager, you could manage diverse obligations like work orders, revenue monitoring, budgeting, and automation. 
It even gives advertising, marketing, and online leasing gear to help you discover and control tenants. The software program additionally permits you to generate custom-designed reviews and, without difficulty, combine them with your selected vendors. This adaptability makes it a bendy option for businesses in the estate enterprise.
Specifications of Property Management Software
Key Features: Offers accounting, commercial enterprise operations, maintenance, reporting, advertising and marketing, and leasing facilities, primarily for residential assets control

Cloud-Based: Offers stand-by or cloud-based version

Mobile Device Accessibility: Yes (for accessing Rent Manager Online)

Ideal Customer Size: Suitable for any size of enterprise

Customer Service: Phone help is available weekly between eight a.m. and seven p.m. (EST), and there are also online support and help options.

Training Options: Offers online courses with 3 separate Rent Manager Certifications

Integrations: 150+ integrations with applications and real estate services, including AmRent for resident screening, LeaseTrak for renters coverage, and ZeGo for online resident payments.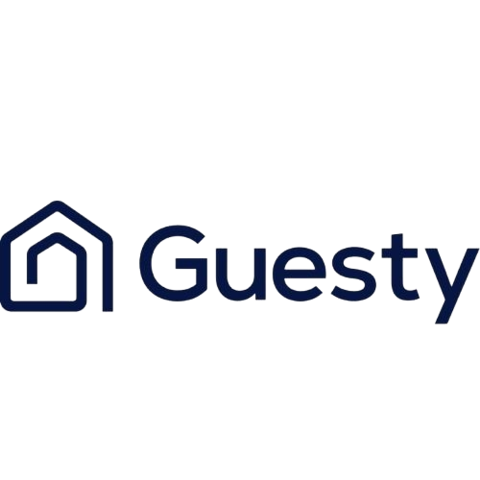 Best for Managing Short-Term Rentals: Guesty
Multi-Channel Management: Guesty lets property managers efficaciously manage quick-term condo listings on diverse structures (e.g., Airbnb, Vrbo, Booking.Com) from an unmarried dashboard. This streamlines operations and will increase property visibility.
Automated Booking and Communication: Guesty automates critical aspects of the reservation method, such as reservation confirmations, pre-arrival commands, and submit-live opinions. This improves visitor studies and saves time for asset managers.
Task Automation: The software can automate belongings management duties like cleaning schedules, renovation requests, and check-in/check-out processes, reducing guide workloads and minimizing mistakes.
Pricing Optimization: Dynamic pricing equipment in Guesty modifies condo fees based on marketplace calls for occupancy and neighborhood events, supporting property managers in maximizing revenue and occupancy charges.
Guest Experience Focus: Guesty gives features like welcome courses and 24/7 guest support, prioritizing guest satisfaction. Positive visitor experiences regularly cause better reviews and repeat bookings.
Payment Processing: Guesty helps secure payment processing, streamlining monetary transactions and enhancing financial control for short-term rentals.
Analytics and Reporting: Guesty gives statistics-driven insights and reporting gear, permitting belonging managers to make knowledgeable decisions, track overall performance, and refine business strategies.
Cost:

 Guesty can be extraordinarily steeply-priced, mainly for smaller property managers or male or female hosts. Its expenses typically cost a percentage of the booking sales, which can reduce profitability.

Limited Integration:

 While Guesty gives some integrations, it may no longer provide equal flexibility and substantial integration options as a more excellent general property management software program.

Dependence on Third-Party Platforms:

 Managing brief-term rentals regularly involves reliance on third-birthday party reserving platforms like Airbnb and Vrbo. Any adjustments or problems with those systems can affect your business through Guesty.

Customization Limitations:

 Guesty can also have boundaries concerning customizing the software to cater to precise enterprise needs or branding.

Customer Support:

 Customer service's first-rate responsiveness can range, and a few customers have mentioned blended reviews.

Learning Curve: Using Guesty effectively may also require time and effort, especially for customers unfamiliar with the software's functions and functionalities.
Whether you personal and function one short-term apartment asset or numerous dozen, Guesty is a single cloud-based software that handles all critical components of assets management, with comprehensive integration with all the popular short-term period condominium offerings like Airbnb. From coping with property listings to sales management, handling visitor stories, bookkeeping, and remotely managing with smart locks, Guesty can be used from any Internet-connected computer or cellular device.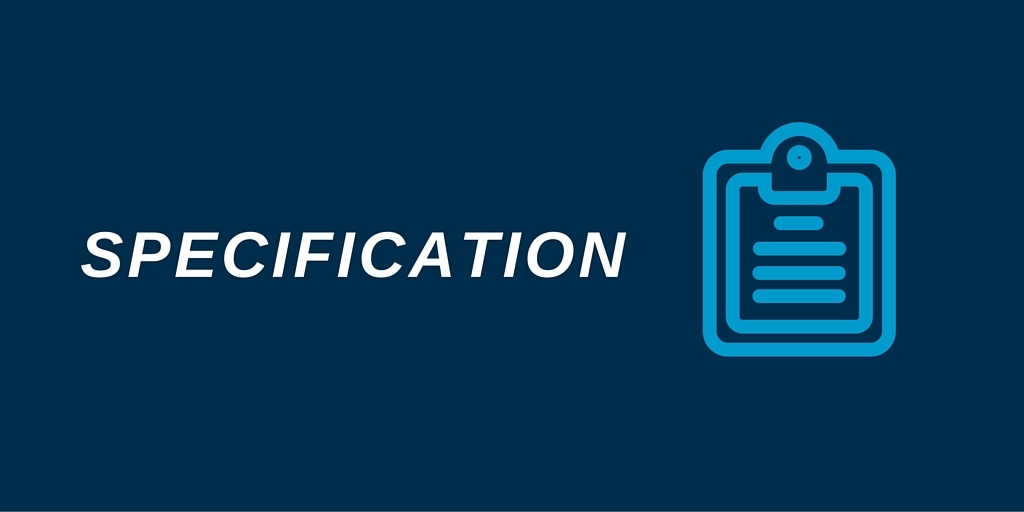 Specifications of Property Management Software
Key Features:  

Accounting, analytics, automation equipment, guest CRM, reservations management, multi-unit management, multi-calendar management, mission control, unified inbox, clever lock supervisor, and more significant.

Cloud-Based: 

Yes

Mobile Device Accessibility: 

Yes

Ideal Customer Size: 

Any brief-term condo property owner or supervisor

Customer Service: 

Telephone and online-based guide

Training Options: 

Extensive online assistance middle presenting video education, tutorials, and articles

Integrations: 

Dozens of integrations
The satisfactory belongings control software program programs are designed to effectively assist with the everyday operations associated with handling residential or business real estate. These applications integrate accounting, operations, tenant control, and commercial enterprise management equipment, making all essential information available from one location.
Regardless of your operation's dimensions, there is a property control software program appropriate for your estate commercial enterprise needs. Among numerous other things, this software can offer timely and complete reporting to keep you adequately informed of approximately all elements of your business and its actual estate holdings.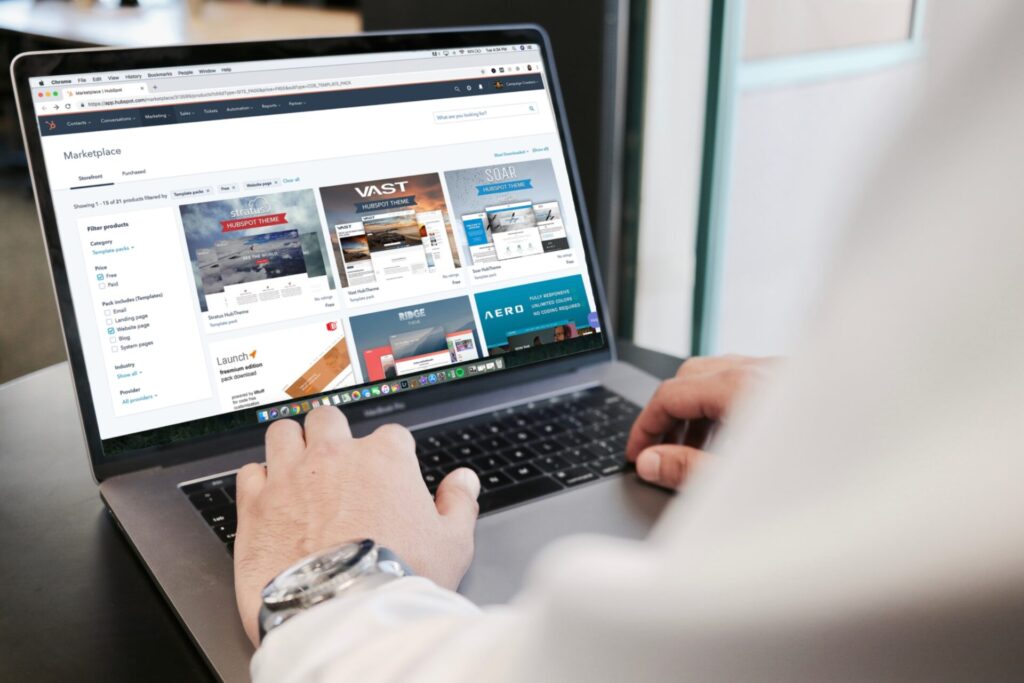 Things To Consider When Choosing Property Management Software
There are dozens of belonging control programs available. Some are cloud-primarily based, at the same time as others are set up locally onto a laptop or organization's network. Many of these applications cater to the desires of landlords or belongings managers handling specific kinds of residential or business properties and their respective tenants.
To pick the pleasant belongings Property Management Software you desire, first, decide what you require the software program to do and what responsibilities you want to be more automated. Also, make specific compatibility with the opposite packages and the era your business already uses.
"The greater capabilities your home management software has, the higher. Ideally, you will get the entirety on a single platform," explains Leonard Ang, the CEO of iProperty Management Leasing. "This will not simplest make your workflow an awful lot less complicated, but it's going to additionally save you loads in onboarding and schooling prices."
Let's look at 10 of the most vital matters to consider when deciding on this sort of software.
The Application's Core Focus: Every PMS software specializes in distinct styles of customers and business desires, along with brief- or long-time rentals, dealing with condos or HOAs, or dealing with industrial homes. Some are distinctly specialized, while others are plenty broader in phrases of the way the software's capabilities and gear may be custom-designed with the aid of male or woman customers (i., E. Landlords, assets proprietors, and belongings managers).
Key Features and Functions: Each PMS application gives a middle set of modules or characteristic stages for dealing with tasks like finance/accounting, protection control, tenant control, coping with vendors, online bills from tenants, contact control, reservations, and reporting.
In my opinion, the 4 key features to are seeking for out are security, more than one stages of users, communication channels so that notes about gadgets, visitors, and owners are prepared in an green manner, and automations that make every body's existence easier, says Chris Engelsman, director of marketing at the vacation assets control enterprise All Seasons Resort Lodging. People can first-rate use belongings management software to ensure all in their teams are operating in unison and have present day information for every assets, guest, and proprietor.
Ease of Use and Its User Interface: Choose a PMS application that really is smooth to use and gives a simple and intuitive interface that key employees might be capable of perform with the least amount of education and ongoing help possible. Meanwhile, if the application permits tenants to get admission to the gadget to submit upkeep requests or pay hire, this interface desires to be without problems accessible, as well as brief and clean to use.
Accounting and Finance Tracking Capabilities: While many PMS programs have included bookkeeping, accounting functionality, and monetary reporting abilities, ensure the software you pick integrates with some other accounting software you already use. This is vital even in case you plan to migrate all of your bookkeeping and accounting responsibilities to the PMS application, as you want all your present records to seamlessly be able to switch among packages as wished.
Management of Maintenance Requests and Scheduling: Again, while selecting a PMS application to handle precise responsibilities, make certain the software is compatible together with your current workflow and the desires of your key personnel, carriers, and/or tenants.
Reporting Tools: The exceptional PMS applications offer a wide range of reporting equipment, like price, income, and profitability tracking for any selected time body. Reports ought to provide the facts you want in a format that's easy to recognize and visually attractive.
Scalability: Be sure to select PMS software that's able to seamlessly scale for your desires.
Integration and Compatibility: Most organizations rely upon a huge range of packages to handle center operations and control. Data have to be capable of sync or be easily transferred among the programs you operate.
Pricing: The cost of utilising belongings control software varies significantly. When choosing the proper application in your business, make certain you're not being pressured to pay for capabilities and functions you don't want.
Integrated Security, File Management, and Data Protection: Data protection and encryption, customer privateness, and secure file control ought to all be major issues. Determine precisely how the PMS utility you select handles these and different safety-associated problems earlier than you begin relying upon it.
Anytime you are handling personal statistics, specially economic records, protection is paramount," says Shri Ganeshram, a pro real property expert and CEO of Awning.Com. "It's a two-fold mission: protecting in opposition to external breaches and ensuring the software itself isn't always misusing the records. Always choose software with sturdy encryption, regular audits, and a clear privacy coverage.
How We Chose Property Management Software ?
Our contributor, Jason R. Rich, researched PMS applications a lot. He then interviewed several commercial enterprise leaders and property control experts to help create this roundup of the excellent belongings management software program.
Experts he talked to include Leonard Ang, the CEO of Property Management Leasing, an internet resource for landlords and actual property traders; Andrew Lokenauth, a skilled landlord from Tampa Bay, Florida, with a diploma in finance, who has held leadership positions at JP Morgan, Goldman Sachs, and Citi; Shri Ganeshram, a pro actual property professional and CEO of Awning.Com, a San Francisco-based totally corporation that specializes in the quick-term condo business; and Chris Engelsman, director of advertising at All Seasons Resort Lodging, a Park City, Utah-based totally business enterprise that manages holiday condo homes in Park City, Santa Fe, and San Diego.
For the assets control software applications featured in this roundup, Jason evaluated essential functions, ease of use, education and customer service availability, the reporting gear supplied, compatibility and integration with other applications, the kinds of homes the software is exceptionally proper to help manage, and pricing. He additionally took into consideration what set every PMA other than its opposition.
Although Jason placed every PMA into a specific class primarily based on the sort of real estate business that would benefit the most from using it, the bulk of the programs featured in this roundup can assist with the control and everyday operation of residential, HOA, rental, apartment, brief- or long-term rentals, or commercial homes.
WHY SHOULD YOU TRUST US?
Jason Rich is an internationally diagnosed patron technology professional with more than 30 years of experience as a writer, journalist, and photographer. In Property Management Software addition to the U.S. News 360 Reviews website, his articles and in-depth product critiques seem on CBS Essentials, Forbes Vetted, Pocket-lint, and inside AARP The Magazine and AARP Bulletin. Throughout the year, he also lectures passengers approximately the purchaser era and digital images aboard cruise ships operated through Carnival Cruise Lines, Royal Caribbean, and others.
Frequently Asked Questions (FAQ's)